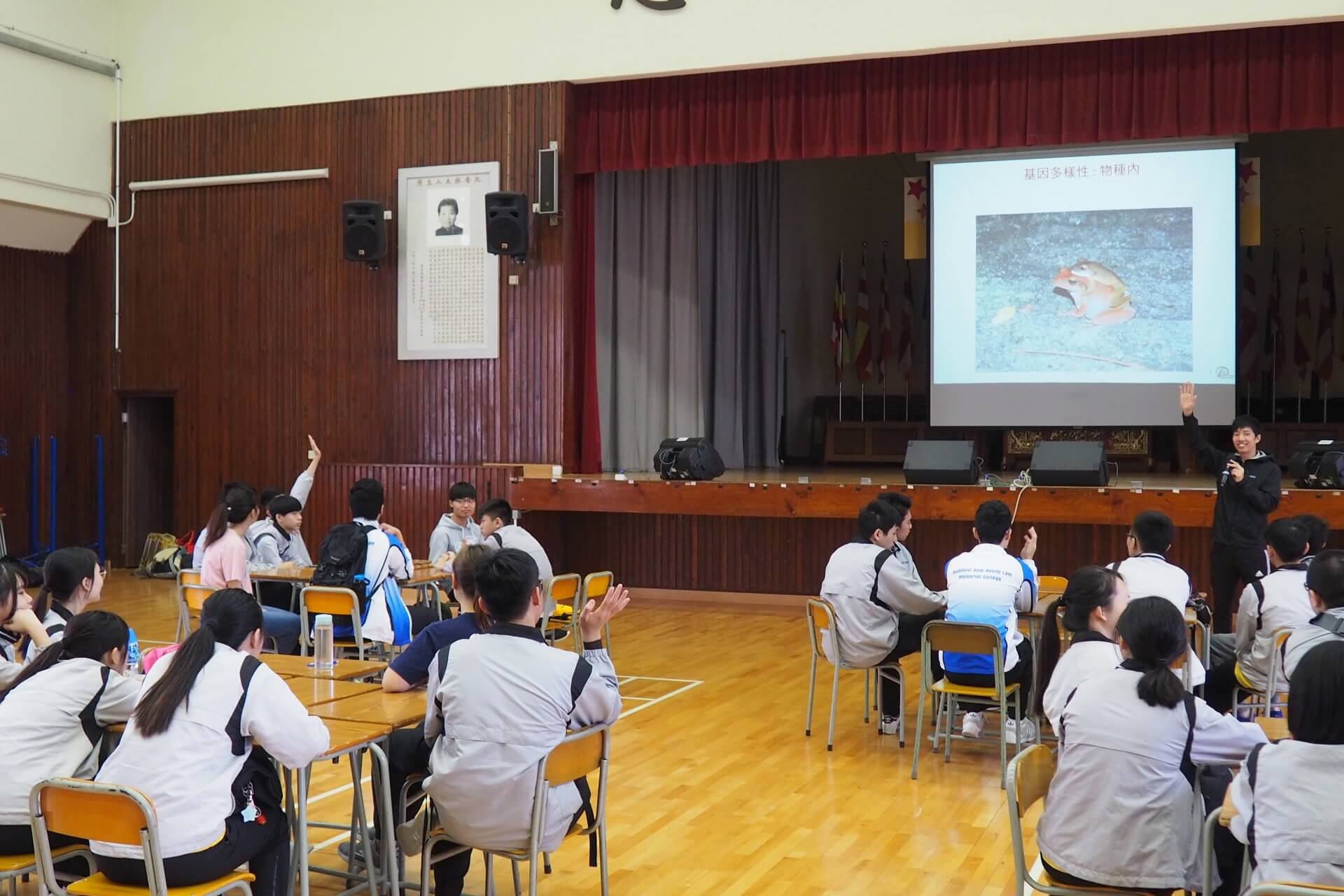 《Law of the Forest》 Board game Environmental Education Activity is one of our Environmental Education Programmes for schools. Teachers are all welcome to sign up for your students.
The activity is divided into two parts, school activity and the adventure of 《Law of the Forest》. The board game《Law of the Forest》, designated and published by OWLHK , becomes the main theme and approach of the Activity.《Law of the Forest》is the first and only Hong Kong board game with the theme of Hong Kong forest ecology and biodiversity. With the tailor-made《Law of the Forest》Teaching Kit, the activity offers a holistic learning experience to students, especially for senior primary and secondary students. Therefore, the activity objective and content cover the official curriculum and is adjusted according to the levels and the elective subjects of students.
The school activity of 《Law of the Forest》is an indoor activity that lasts for one and a half hours. Tutors from OWLHK will be in your schools and introduce Hong Kong forest ecology to students. Next, students will be divided into groups and enjoy learning through《Law of the Forest》board game environmental activity which is led by tutors. During the activity, tutors will explain the ecological concepts and knowledge of the games in order to maximize educational effectiveness.
The adventure of 《Law of the Forest》relates to the board games which helps students to find out the habitats, plants and animals of the board game in the natural environment of Hong Kong, including Tai Po Kau Nature Reserve and Aberdeen Country Park. The stages of the activities and the board games are well-designed to help students learn actively in field trips. Explore and feel the nature in forests!