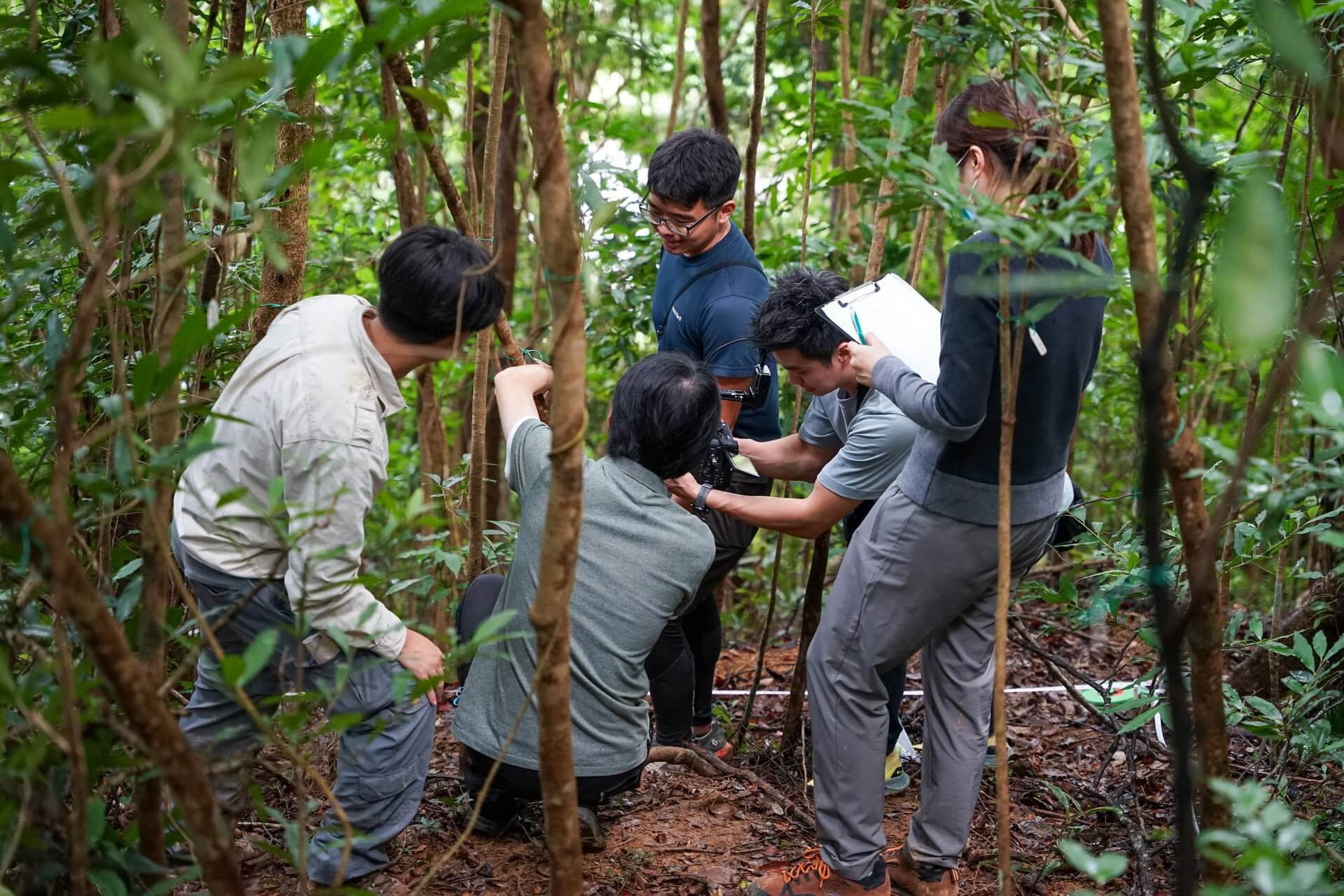 With over 300 years of history, Mui Tsz Lam and Kop Tong are two Hakka villages located in the northeast New Territories. The once-flourishing communities have been fading due to emigration of villagers in the past few decades. The Centre for Civil Society and Governance of the University of Hong Kong aims to revitalize the villages as "Forest Villages", through restoration of farmlands, enhancement of habitats, and adaptive repurposing of village assets, and OWLHK is the offical "Educaiton and Event Partner" of this project.
In which OWLHK held the【Forest Village Citizen Science Camp – Forest Carbon Stock 2021】. Through lectures, workshops and group discussions, participants learnt and practised forest surveying methods, such as tree measurement, undergrowth vegetation coverage estimation, and forest carbon stock calculation. Results gathered and analysed in the camp were utilized by the biodiversity monitoring project of the programme.
Thanks for the contributions of all the parties involved in exploring and learning about the forest ecosystems of Mui Tsz Lam and Kop Tong. We are glad to hold any kind of citizen science programme for organisations. Please feel free to reach us for more details!